Choosing a Short Sale Realtor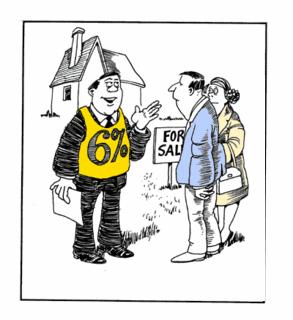 As short sales become less of an anomaly and more of the norm, sellers have a lot more work on their hands than just getting their home listed. Needless to say, not just any real estate agent will do—you want an experienced realtor who knows the short sale market and preferably has closed a few successful ones. But what makes a good agent different from the bad? Here are some questions you should ask to see if a realtor is right for you.
Do You Work Full-Time?
Many agents keep their day jobs and are only in the real estate business part-time. This is perfectly legal, but it doesn't ensure the best service. A full-time agent has more time to do market research, build professional relationships, and keep on top of market trends. It also assures you that they're not just in the business to take advantage of today's market.
Are You Qualified To Do Short Sales?
Any agent can say they can do short sales, but they may not have the right qualifications. The National Association of Realtors has launched a certification program to train agents for short sales, so make sure your agent has taken it. They don't have to specialize only in short sales or foreclosures, but they need enough experience to know what they're doing.
How Many Short Sales Are You Handling?
You want someone who has done a good deal of short sales, but you don't want them to have their hands too full either. A realtor working full-time may be able to handle more than five deals at a time, but the more they have, the less time they'll be able to devote to each one. Make sure your short sale agent can afford the time your short sale deserves.
Do You Work With Other Professionals?
Some short sale firms have teamed up with other experts, such as real estate lawyers and accountants, who can provide additional services such as negotiating with lenders and tax advising. Try to look for agents who are part of a professional team, or who have useful connections in the field. They may cost more, but it's cheaper than hiring each separately.
Do You Charge Upfront Fees?
Never agree to pay any fees before your agent can give actual results. Most state laws have banned upfront payments, as they make sellers much more vulnerable to fraud. Brokerage fees, processing, and closing fees are all paid by the bank in a short sale, so a realtor has no reason to pass these costs on to you."
Source: StockMarketReview.com
For more questions about Short Sales in Maryland, DC or VA, you can reach us at the following: